Do you want to get into hiking but have no clue where to start?
No worries, you're in the right place. One of our big goals here is to inspire you to get out and have new adventures and outdoor experiences.
We know getting started is the hardest part so we want to get you all the info you need to get you on your way. That's why we put together some of the top questions about how to get into hiking and answered them for you.
What gear do I need for hiking?
First ask yourself two questions: how many nights am I going for and what's the weather going to be like?
For day hikes you don't need much, just some comfortable shoes or boots and a backpack to carry water, layers and sun protection.
For longer multi-day hikes, you'll need to bring camping and cooking equipment.
What kind of shoes should I wear hiking?
To determine what kind of shoes you need for hiking you need to consider how much weight you plan on carrying and what the trail conditions are like.
It also comes down to your personal preference, some people just aren't comfortable wearing heavy hiking boots.
It's something you'll figure out as you go, but here's some guidelines to give you a place to start: For day hikes, hiking shoes or trail running shoes are best.
Since you aren't carrying a heavy backpack, boots are overkill. For multi day hikes, mid cut boots and FULL CUSHIONED BOOTS are the best option. These will help support your ankles.
Having said that, if you have strong leg muscles, you can probably get away with wearing hiking shoes. For multi day expedition treks with tough trails and bad weather, those heavy duty, waterproof boots come in handy.
They'll support your feet and ankles while carrying a heavy back and help you grip on rough terrain.
What clothes are good for hiking?
This also is dependent on the weather. For hiking, it's best to dress in layers, that way you're never too hot or too cold.
Basically you'll want a thermal layer on the core, an insulating layer like a fleece for around camp and a waterproof outer layer to protect you from the rain and wind.
As far as materials go, merino wool and synthetic fibers are the best options. Merino is soft on the skin, light weight, odor resistant and dries quick.
Performance synthetic clothing also dries quick but it's not as odor resistant as merino.
Should I use hiking poles?
Hiking poles aren't just for grannies, they help you carry a heavy load and keep your balance while trekking.
They're also knee savers for steep up hills and downhills. Some people love them and others don't bother, so it's really up to you.
I've done an 8 day hike carrying a heavy pack without poles but I would have appreciated them. So while they aren't always an absolute must, they're a piece of gear worth bringing.
Want to get a pair for yourself? Find out what are the best hiking poles out there.
What size backpack do I need?
The size of your backpack will depend on how many days you plan on hiking. Also, you need to consider if you'll be camping or will you be staying lodges/ huts.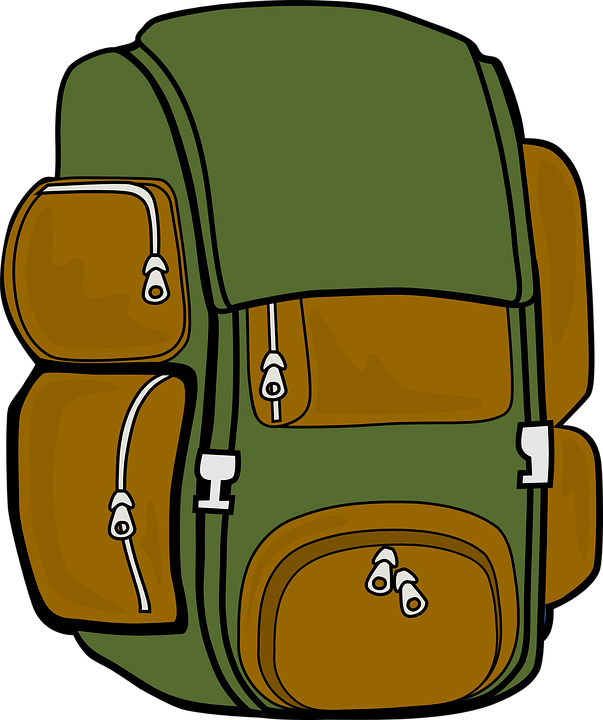 Pack capacity is measured in volume (liters). Here's some sizing to give you a place to start:
Weekend Trips: 1-3 nights = 35-50 liters.
Multi-day: 3-5 nights = 50-80 liters.
Longer Trips: 6 nights+ = +80 liters.
Do I need special hiking socks?
The simple answer is no, you don't need hiking socks but, they will make your experience a lot more enjoyable. They provide cushioning and help keep your feet dry (which helps prevent blisters).
How do I stay dry while hiking?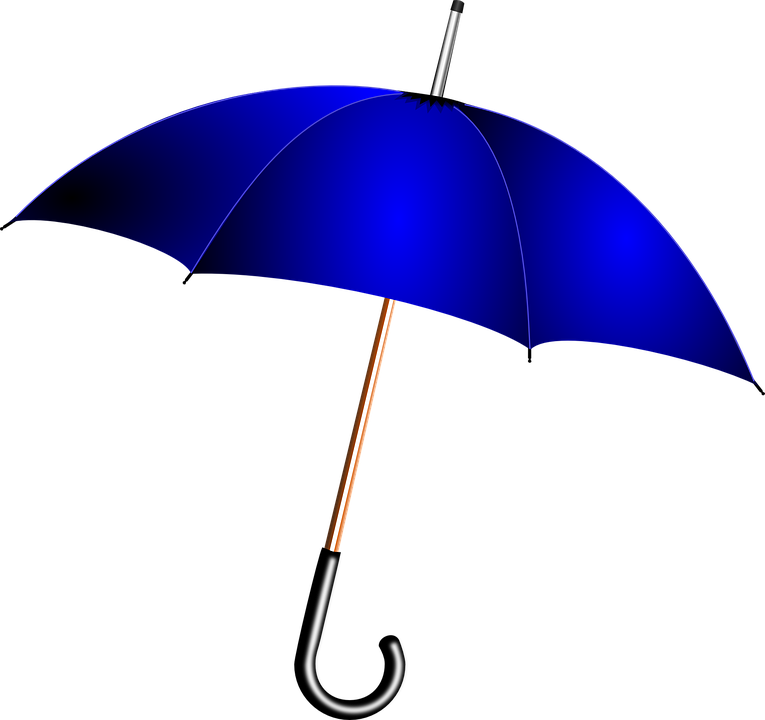 To stay dry while hiking be sure to carry a good quality, fully waterproof rain jacket and rain pants. Waterproof clothes have a breathable liner and seam sealed zips.
If they do not have these two features, it's water resistant not waterproof. It is also important to keep your backpack dry so you do not arrive to camp with wet clothes and a wet sleeping bag.
I recommend putting your sleeping bag in a dry bag and using a pack cover (which fits around you backpack).
Another option is to use a pack liner, which is a bag that you first put in your backpack then pack everything inside that bag.
What do I need to do to stay safe while hiking?
Compared to other adventure sports hiking is one of the most safest activities, but there are still some risks involved. The best was to avoid these risks is to know what they are how to avoid them. Here's 3 of the most common.
Being under-prepared: You never know when the weather will turn bad, so be sure that you're prepared for the worst. Read up on the right gear to bring while hiking.
Getting Lost: Bring a map AND learn how to read it.
Not telling anyone: No matter how safe you think the trail will be, let someone know that you're heading there and when they can expect you back.
What should I pack in my first aid kit?
When it comes to preparing your first aid kit, consider the length of your trip, the size of your group, and your medical knowledge.
You can buy a pre-assembled kit or put together your own.
Basic first-aid essentials for most hiking adventures should be: Adhesive, Bandages (various sizes), Water purification tablets, Medical tape, Moleskin, Sterile gauze, Ibuprofen, Benadryl, Antibiotic ointment and alcohol wipes.
I'm out of shape & not fit enough to hike for long hours, Where should I start?
The best way to get in shape for hiking is to get out on the trails. Start small, you don't want to just jump right to the toughest trail and end up hating hiking.
Perhaps, look at doing a local trail that's relatively flat, one that you could tackle in an hour or so on the weekends.
If you still are looking for a program that will help you speed the process of become fit for hiking you can check out our training plan to build your endurance HERE.
PLANNING:
Do some research to find a trail suitable for beginners. Websites and forums are great places to start. If you want to hike in the US, Canada, Mexico or the Caribbean, take a look at Trails.com trail finder.
Make checklists. One for food and another for equipment. Not sure what to pack? Check out our guide what to Bring: Our Multi-Day Hiking Packing List.
Join a hiking group. It is a fun way to meet people with similar interests. Check out local hiking clubs, online forums or sites to find hiking buddies. Some of the treks they organize have a trekkers wanted section like the Choquequirao Hike in Peru.
HEALTH & SAFETY:
Tag along with an experienced friend. The best way to learn new skills is first hand with a knowledgeable person by your side.

Drink water often, even before you feel thirsty. Dehydration can make you more susceptible to hypothermia and altitude sickness.

Bring a map and compass and learn how to use them. A good hiking GPS is very useful and makes your life easier, but it can fail or run out of battery.

Sun protection is important, even more so if you are trekking at altitude. Always pack a hat, sunglasses and sunblock.

Learn basic first aid and carry a kit with you.
If your socks get wet, change them the first chance you get. This will prevent blisters from forming.

Take a 10 minute break at least every hour. This quick break helps remove the metabolic waste that build up in your legs while hiking.

Study your map before you begin the hike. This gives you a good idea of your route, possible emergency exit points as well as places to fill up on water.

Carry an emergency stash of food. This is for in case you have to stay on the trail longer than you expected.

Let someone know where you are going and when you plan to be back. Have you seen 127 hours?
RESPECT NATURE & FELLOW HIKERS:
Give uphill hikers the right of way .

Don't take souvenirs. Nature is meant to be enjoyed by all, don't take home anything that you didn't bring with you.

Leave no trace, pack it in, pack it out! Bring a plastic bag to carry all of your rubbish with you, tie it your pack to keep from getting the inside of your pack dirty.

Respect others by talking quietly and not playing loud music. People go to the outdoors to get away from the noise of the city.

To prevent harming nature, stay on the trail.

Never feed wildlife with food intended for humans as this disrupts their natural foraging habits.

Pack for easy access. Put essential items like a map, first aid kit, flash light, and snacks in the outside pouches or in upper compartments of your pack to get to them easily during breaks or in case of an emergency.
GEAR: WHAT & HOW TO PACK:
As a general rule for clothing, never wear cotton in the wilderness.

Waterproof your pack either with a pack cover or pack liner.

Practice using your gear at home. Set up your tent in the yard and light up your stove. It's much less stressful than setting up at camp.

Dress in layers to stay warm, dry and comfortable.

Bring a lightweight day pack if you plan on doing side trips from your campsite, to carry your water, camera and sunblock along with you.

Keep your stove fuel away from your food. If possible carry it on the outside of your pack.

Bring something to purify water like tablets, pump purifier or a SteriPEN.

Use packing cubes to organize your gear. This saves you a lot of time having to repack everyday and makes things easier to find. For a long hike, I bring two large ones. One for bottoms and one for tops. Underwear and accessories go in which ever has more space.

If you have bad knees, give walking poles a try.

Pack a quality rain jacket, no matter what the weather forecast.
Final thoughts:
For first time backpackers, try to make your first trip short. This gives you a chance to test yourself without being too far from civilization if things turn bad.
As your hikes become longer and more difficult, make sure your fitness, hiking skill level and equipment choices keep pace. Many, but not all, lost hiker news stories can be traced back to hikers trying to do too much too soon. Go slow and build up to the bigger hikes.
We hope you enjoyed our guide on how to start hiking as a hobby. What's more, in particular of all, have fun!