Camping can be a good activity for anyone wanting to go out and break their daily routine. For some people it might just be a hobby to do in the weekends.
Likewise, There are other people that want to take it the the next level by Searching ways to start a business and make a living out of it.
Having a camping ground is one of those ways. But how can someone learn how to build a campground from scratch.
We did our research and found the steps needed that are not only time and cost efficient but will also bring maximum results.
To do so here are the steps needed from you to make the perfect campground.
Decide what type of campground business you want to start.

Draw up a business plan for your campground business.

Acquire investors to obtain the necessary funding.

Register your campground business with your city to obtain a business license.

Obtain construction and development permits with the appropriate city or state department.

Put a team together to construct your campground business.

Hire maintenance and service personnel.

Set the fees for your campground business.

Build a website for your campground business.

Advertise your campground business.
Detailed Steps to start a campground
For you to start a campground you need to create a plan to follow so that you always know in which step you are and how fast are you progressing. The first thing you need to do is:
1) Decide what type of campground you want
There are 3 main types of campground to choose from.
RV Sites: Made as a place where campers with recreational vehicles can stay overnight, or longer.
Tent Sites: As the name suggests, This one is a site where the main shelter used when sleeping is a tent.
Cabin Sites: this one is considered the best one since it let you camp without much hassle. But is also one of the more expensive ones.
There are also other things to consider like will it be a seasonal or a year-around campground, is it made for the general camper or is it more specific for a certain audience like fishers, hikers and more.
While doing so, Make sure to study and analyse the place of the campground, How much competitive is the area and build the construction and development plant.
Also, Provide more details about the campground in terms of the type and quantity of the materials that you want to use and calculate the expected expenses.
For this one, You need to make your project look appealing to get the necessary funds from investors. Another way is to obtain the money needed from the bank.
4) Obtain a business license
All you have to do for this one is register your campground business with your city.
5) Get a construction and development permit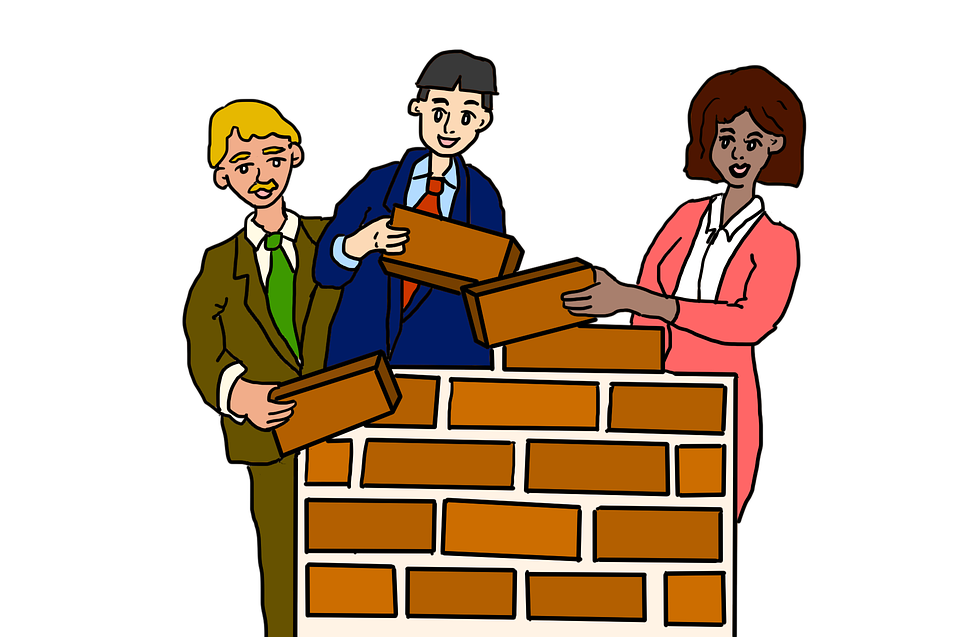 Make sure to get a construction and development permits with the appropriate city or state department.
6) Assemble a construction team
A team that can provide you with a clear result for your business plan and get the job done.
A variety of people are needed for work with specific tasks starting from Developing the landscaping, paving, electrical wiring for RV hookups, plumbing and a dump station for RVs.
All the way to Constructing recreational areas such as swimming pools, picnic areas with tables and fire rings, game rooms, a bathhouse, laundry facilities, and an office.
This will help you focus on the more important stuff while the personnel takes care of maintenance and service side.
8) Set the price and fees
Though starting a campground business may require a significant investment, remember to keep your pricing competitive to attract the maximum amount of visitors.
9) Build a website for your campground
This will help your business look more professional and will also give you a place where you can communicate with future clients.
The website should include information about your campground and the area with photos and suggestions for activities to give people an idea about what to expect.
Finally, Make sure to offer an online reservation where guests can book the dates they want to visit.
Depending on how much you want to spend and how fast you want to see the results, There are a couple of tactics you should look at.
SEO (Search engine optimization).

Online Ads (Facebook, Google…etc).

Direct marketing.

Local Ads (Newspaper, Radio…etc).
how much do campground owners make
Depending on how much you charge, But generally a long term camper will be paying from $250-$500 per month if you charge approximately ($15 to $18) per night.
If you have a store set up inside the campground, You can expect some revenue to start flowing since most people will likely buy forget to bring some necessities. 
how much does it cost to start a campground
Again, Depending on the type of the campground and the scale of it. The price can range from $10,000 up to $50,000.
You'll also have to take in consideration the cost of utilities and equipment that you would need to make sure your business is running smoothly.
pros and cons of owning a campground
Managing a campground can be quite time consuming if you are looking to doing it yourself. But as everything in life there is always 2 sides to the same coin.
Here are some pros and cons we observed when someone decides to become a campground owner.
Pros:
Winter is slow and only light work is needed.

You get to meet some wonderful people.

You are the boss of yourself.
Cons:
Time consuming.

Privacy will no longer exists for you.

No matter how hard you may try, you will not please every one.

Most people will not bother reading the rules.

Large upfront cost.
Conclusion: How to build a campground from scratch
To end this article, While owning a campground can be hard work. It is a great business for a camping enthusiast since it will let you stay in a camping environment most of the year.
We hope you enjoyed our blog on how to build a campground from scratch. If you have any question or suggestion you would like to add make sure to leave it down below.